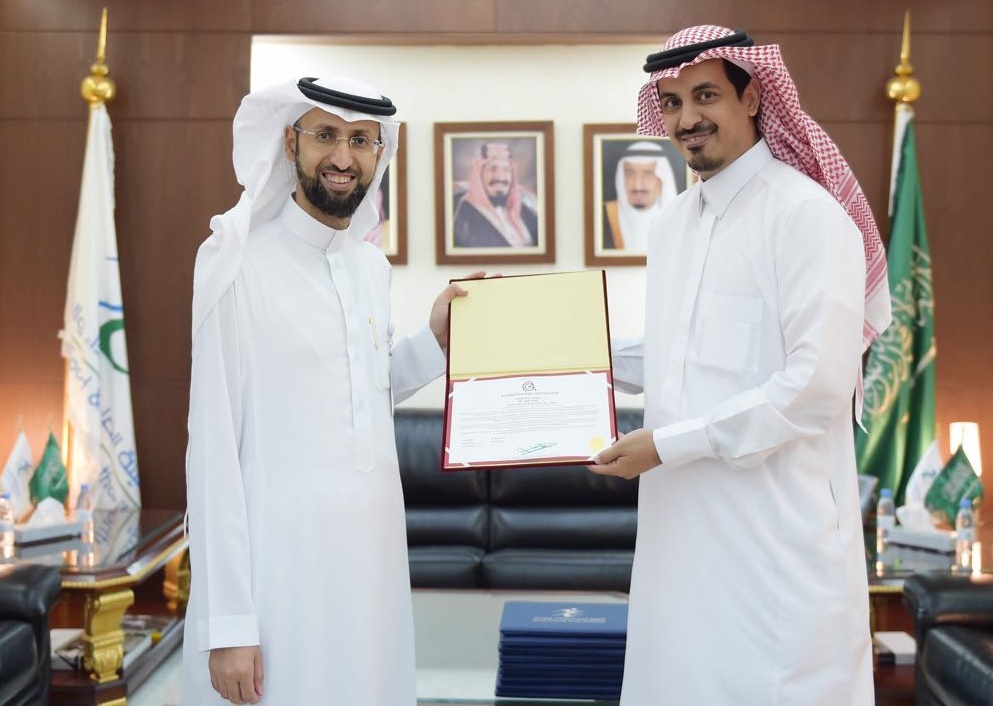 Saudi Food & Drug Authority (SFDA) obtains accreditation in inspection field.
The GCC Accreditation Center (GAC) awards the Saudi Food And Drug Authority (SFDA) a certificate of accreditation in the inspection of bottled water plants according to ISO/IEC17020. Hence, SFDA is the first Saudi government body to obtain accreditation in inspection after ensuring the Authority is in compliance with the international requirements and best practices related to accreditation field, and verifying efficiency of inspection procedures and SFDA inspectors; in order to enhance consumer safety, improve the quality of Saudi factories performance, enhance their image in local and international communities, and ensure fair competition between relevant factories.
The accreditation certificate was received yesterday by H.E. Dr. Hisham Al-Jadhey, CEO of Saudi Food And Drug Authority from H.E. Eng. Ahmed Al-Mutairi, Director General of GCC Accreditation Center (GAC), at the headquarters of the Authority.
It is worth mentioning that accreditation is at the top of quality pyramid. Accreditation ensures efficiency of performance, contributes to continuous improvement and enhances efficiency and development of human resources. GAC is considered to be the most prominent GCC gains, being the first and fastest multi-economy accreditation body to achieve international recognition, the first Arab accreditation body to become a member of the executive committees and Boards of the most important international and regional accreditation organizations, and the chairmanship of some specialized committees at the regional and international levels.