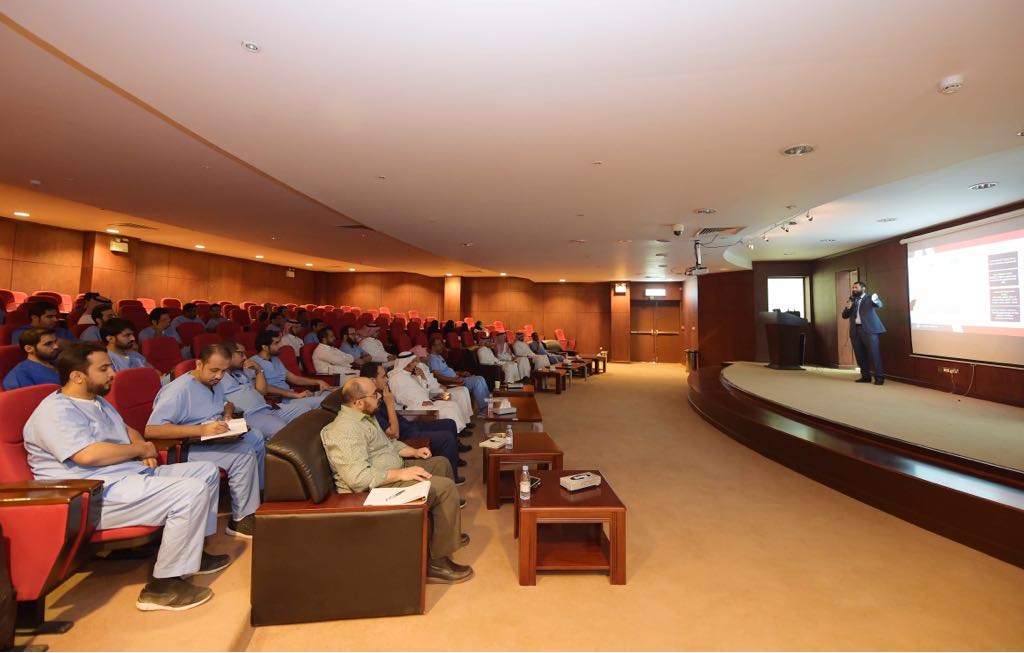 A workshop on the technical requirements for the efficiency of laboratories, according to the new version of ISO/IEC 17025, was organized by GCC Accreditation Center (GAC) in cooperation with Saudi Food & Drug Authority (SFDA), in the presence of specialists in the field of food laboratories.
The workshop tackled the standard updates, the differences from the previous version, the expected effects in regard to the efficiency of laboratories, and the potential risk-management and its impacts on results accuracy.
The workshop was run by Eng. Brahim Houla, Accreditation Services Manager at GAC.
It is worth mentioning that GAC has received the international recognition and contributed to studying the updated standard. GAC is currently providing a range of training courses to introduce the changes of the updated version to the laboratories, in preparation for its implementation before the end of the transition period, that will be applied starting from next November 2018.